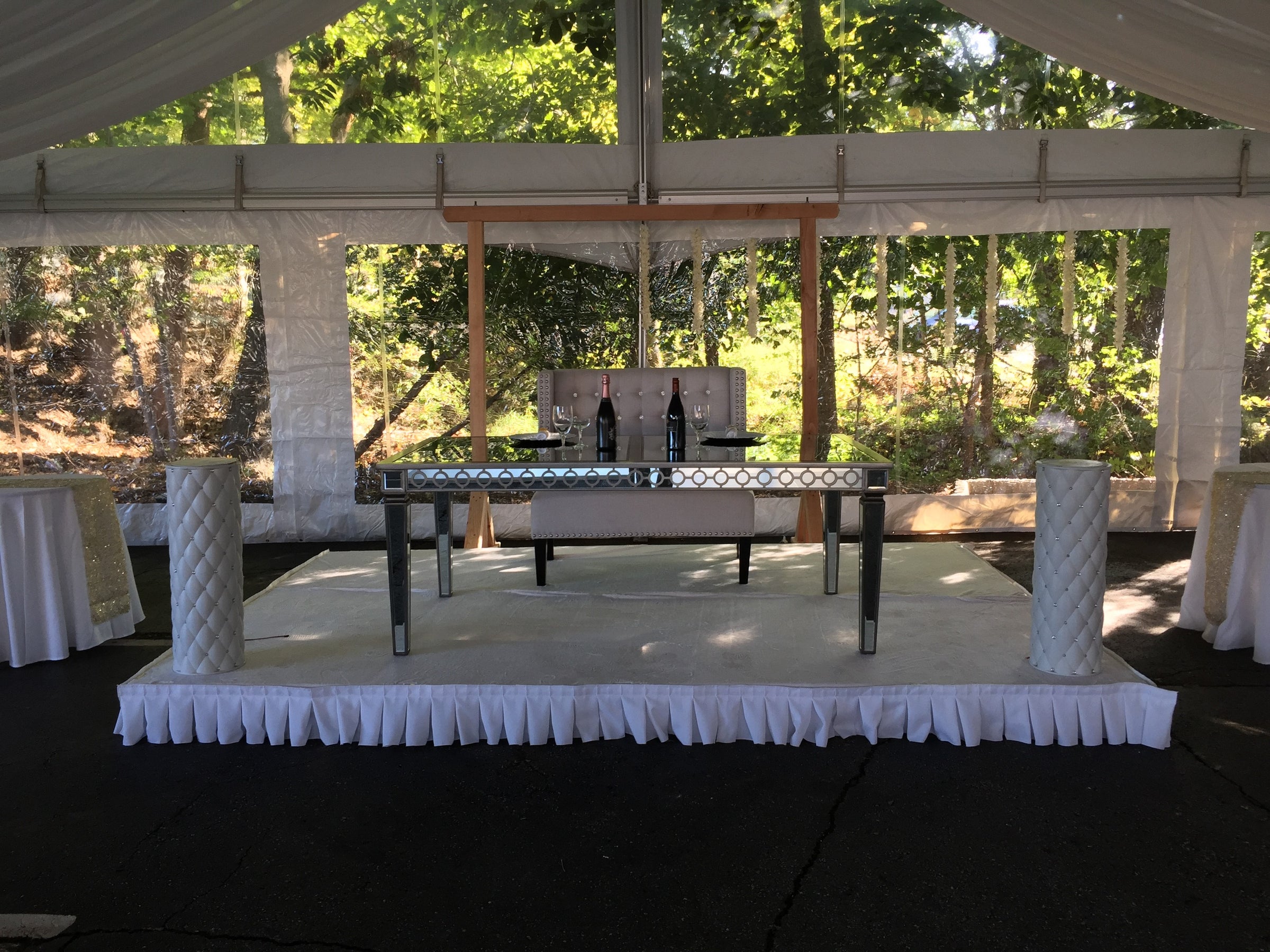 8 X 12 X 8 Inch Height Portable Stage Floor
This STAGE is a very versatile stage. This stage may be used from wedding venues to churches. It is very popular for bands and public speaking events.  This stage comes with a custom white skirt and custom White fabric top.
Please Call or Email us anytime if you have any further questions.
A Quality Experience Every Time !